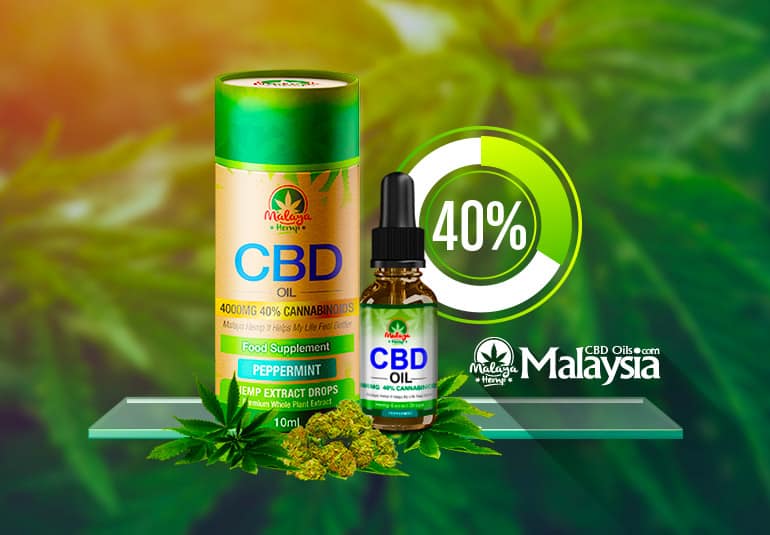 CBD Oils Malaysia – Malaya Hemp™ 4000mg (40%) Full Spectrums Hemp Extract Drops its in stock now!
Certified & Approved – Researched & Developed to GMP standards in UK using only certified organic non-GMO hemp oil.
Produced under strict quality control in small batches. We are also member of the European Industrial Cannabis Trades Association (CTA UK).
Co2 Extracted – Our oil is produced using Co2 extraction method to fully preserve its wonderful properties for maximum benefits.
Our Full Spectrums 40% (4000mg) oil contains all the compounds, nutrients, terpenoids & flavonoids which are known for numerous health benefits.
Anti-inflammatory & Fatty Acids – Full of essential fatty acids like Omega-3 & Omega-6 which are known to help reduce and balance inflammation as well as promote healthy immune system.
Healthy Mind & Body – The unique composition of fatty acids and vitamins found in this oil help to balance mood, reduce anxiety and support overall wellbeing.
Native Promise – All our products are 100% natural, authentic and pure. We don't use any chemicals whatsoever in our products!
Our products are cruelty free and we never test them on animals. All our products are Vegan and suitable for vegetarians.
We are so confident in our CBD Oil that we offer 100% money back guarantee if you are not 100% satisfied with our product.